R.A. The Rugged Man returns with his first album in almost ten years. While he may be rapping faster than ever–and is incredibly vile at points–some of the production on this LP sounds incredibly dated and obvious.
WATCH THE REVIEW
The National takes on an odd time signature, but plays it off smooth on this dramatic new single, "Demons," which is set for release via 4AD on May 20th. Enjoy!
Fling Lotus drops some new visuals for a track off his forthcoming album, Until the Quiet Comes. Grab it via Warp Records on the first of October.
The Massachusetts-based metal band Elder has a new EP out featuring two crushing new tracks called "Spires Burn" and "Release." They clock in at 10 and 12 minutes respectively, so don't think you're getting shortchanged with this EP. Both songs feature a pretty retro take on stoner metal, with some clear Black Sabbath influences in the vocals and a slow, heavy instrumental backing. The doom-influenced guitar and bass riffs, often the most important aspect of this style of music, are definitely there on both of these tracks, chugging away with propulsive fervor.
Stream both of the tracks above via Youtube, and purchase the new EP on vinyl from Armageddon Shop.
The experimental, electronic, and sample-obsessed music duo known as Matmos has a new EP on the way via Thrill Jockey in October. A track has finally dropped from it, and it's a strange, intricate doozy.
This forthcoming EP is titled the Ganzfeld EP, and it teases toward a new full-length album that's set to be released in early 2013: The Marriage of True Minds.
"Very Large Green Triangles"–or at least this edit of it, anyway–is a pretty impressive piece of arranged instrumentation and quirky grooves. Monolithic chorus vocals and string sections soar above pulsating loops of rhythms and vocal samples. There are some great piano parts that rise amidst the chaos, too.
It's all a bit surreal, and it's got me looking forward to what inventive ideas Matmos pulls out next on their latest material. Both releases have a kind of interesting concept going for them, which isn't surprising considering the basis of the duo's last album, Supreme Balloon. This is what has been stated in the press release attached to the release of this new track:
"As previously described, the EP and album have the same conceptual basis: telepathy. For the past four years the band have been conducting parapsychological experiments based upon the classic Ganzfeld ("total field") experiment, but with a twist: instead of sending and receiving simple graphic patterns, test subjects were put into a state of sensory deprivation by covering their eyes and listening to white noise on headphones, and then Matmos member Drew Daniel attempted to transmit "the concept of the new Matmos record" directly into their minds. During videotaped psychic experiments conducted at home in Baltimore and at Oxford University, test subjects were asked to describe out loud anything they saw or heard within their minds as Drew attempted transmission. The resulting transcripts became a kind of score that was then used by Matmos to generate music. If a subject hummed something, that became a melody; passing visual images suggested arrangement ideas, instruments, or raw materials for a collage; if a subject described an action, then the band members had to act that out and make music out of the noises generated in the process of the re-enactment."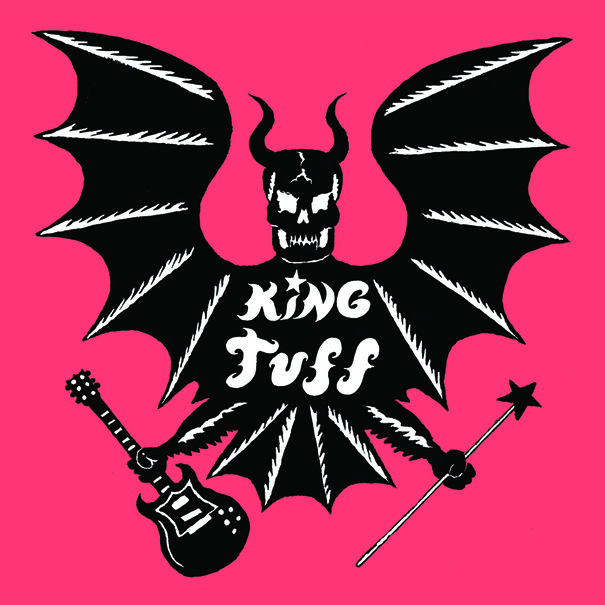 May 29th / Sub Pop
Track list:
1. Anthem
2. Alone & Stoned
3. Keep On Movin'
4. Unusual World
5. Bad Thing
6. Loser's Wall
7. Stranger
8. Baby Just Break
9. Stupid Superstar
10. Evergreen
11. Swamp of Love
12. Hit & Run
June 12th / Dead Oceans
Track list:
1. To Just Grow Away
2. Revelation Blues
3. Leading Me Now
4. 1904
5. Bright Lanterns
6. There's No Leaving Now
7. Wind and Walls
8. Little Brother
9. Criminals
10. On Every Page
A new Death Grips track, "Lost Boys." It's gonna be on the experimental hip hop outfit's forthcoming album, the Money Store, which is looking at an April 24th release on Epic. Head over to Prefix to check out the albums very NSFW artwork, and look below for the LP's tracks:
Track list:
1. Get Got
2. The Fever (Aye Aye)
3. Lost Boys
4. Blackjack
5. Hustle Bones
6. I've Seen Footage
7. Double Helix
8. System Blower
9. The Cage
10. Punk Weight
11. Fuck That
12. Bitch Please
13. Hacker
April 24th / Third Man Records
Track list:
1. Missing Pieces
2. Sixteen Saltines
3. Freedom At 21
4. Love Interruption
5. Blunderbuss
6. Hypocritical Kiss
7. Weep Themselves To Sleep
8. I'm Shakin'
9. Trash Tongue Talker
10. Hip (Eponymous) Poor Boy
11. I Guess I Should Go To Sleep
12. On And On And On
13. Take Me With You When You Go